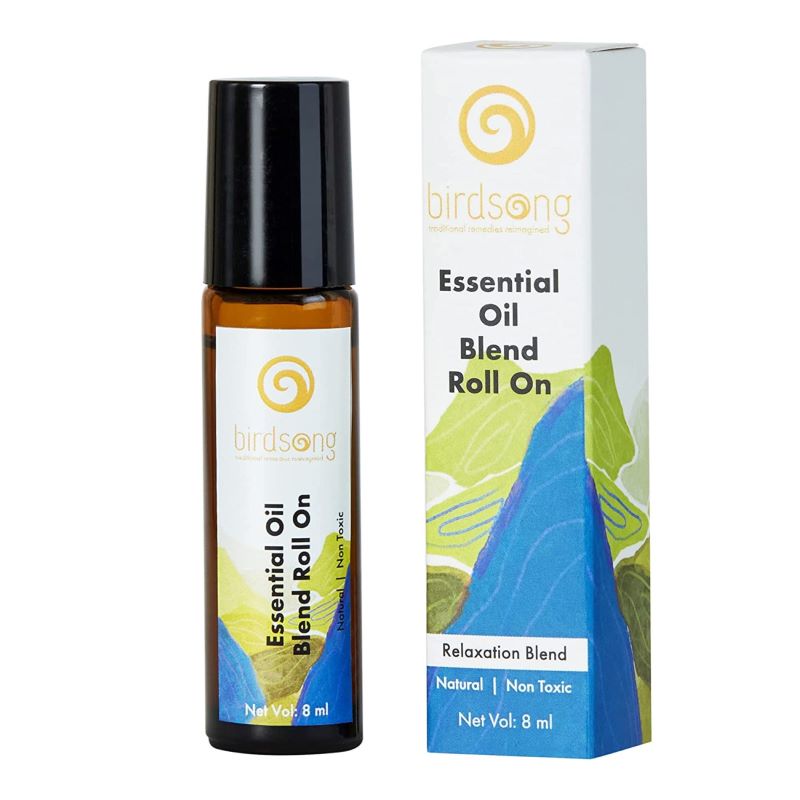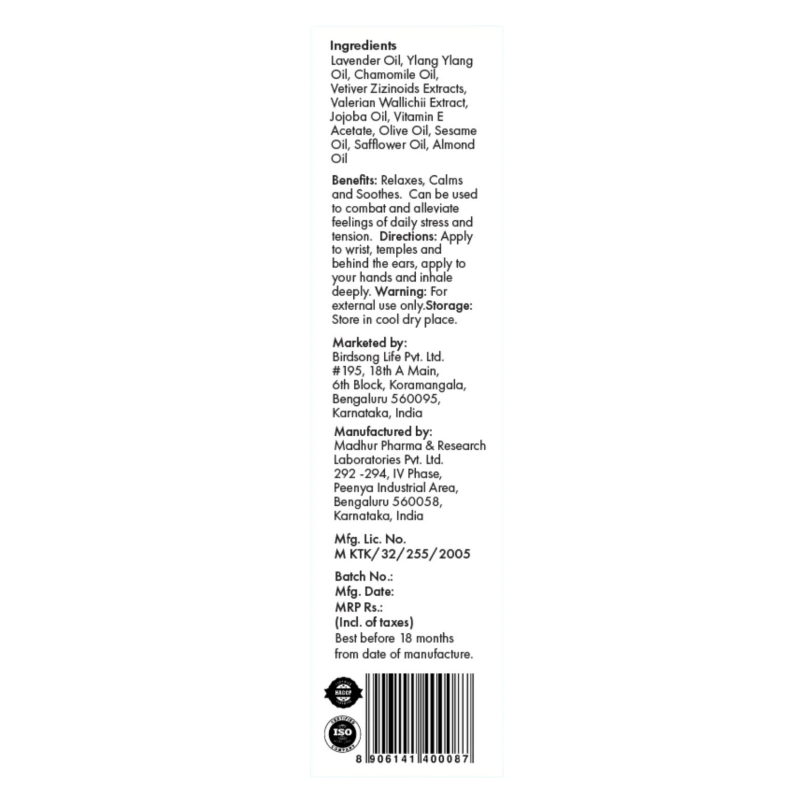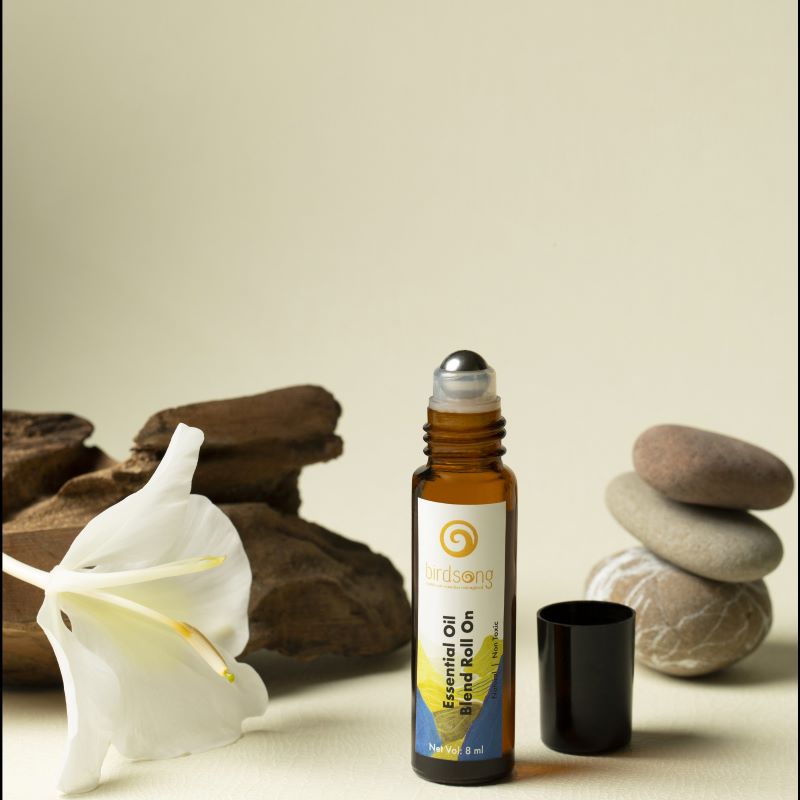 Birdsong Relaxation Essentials Bundle
₹400
₹360
*Final Price (Using MojoCash) : ₹288
8 ml
Unwind and relax with a soothing relaxation blend of essential oils, in a convenient roll-on form.
---
Ingredients
Lavender oil, Ylang Ylang oil, chamomile oil, vetiver zizinoids extract, valerian wallichii extract, jojoba oil, vitamin E acetate, olive oil, sesame oil, safflower oil, almond oil.
---
How to use
"• Available as a roll-on applicator, you simply need to swipe a little bit of this relaxation oil blend on your temples, and between the eyebrows (and a little on your wrist if you'd like) and let it seep into the skin naturally.

• Apply Roll On on your temples.
• Apply Roll On on your wrist."
---
Expiry date
Nov-2025