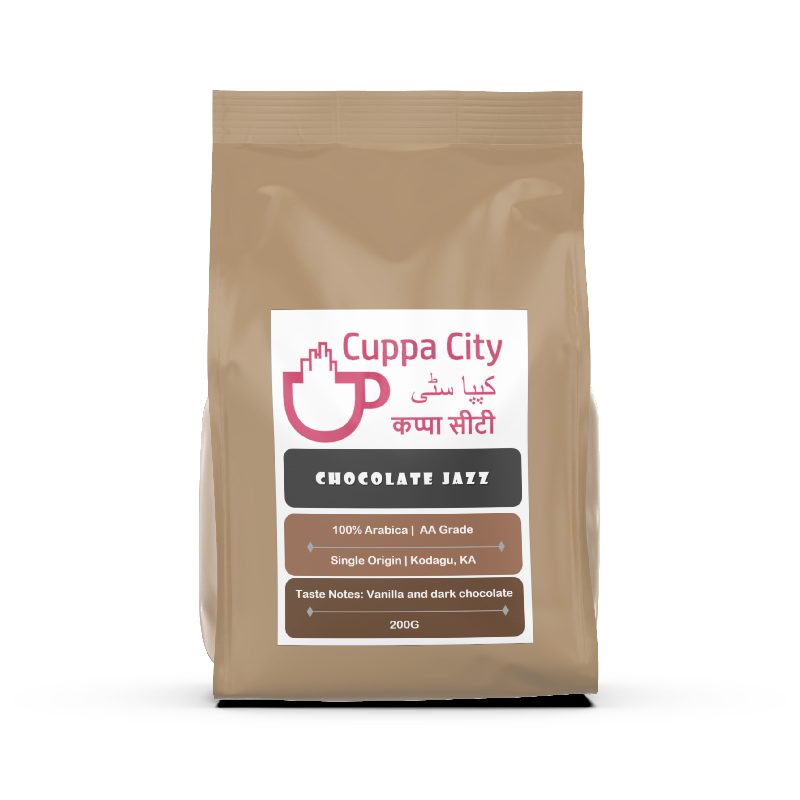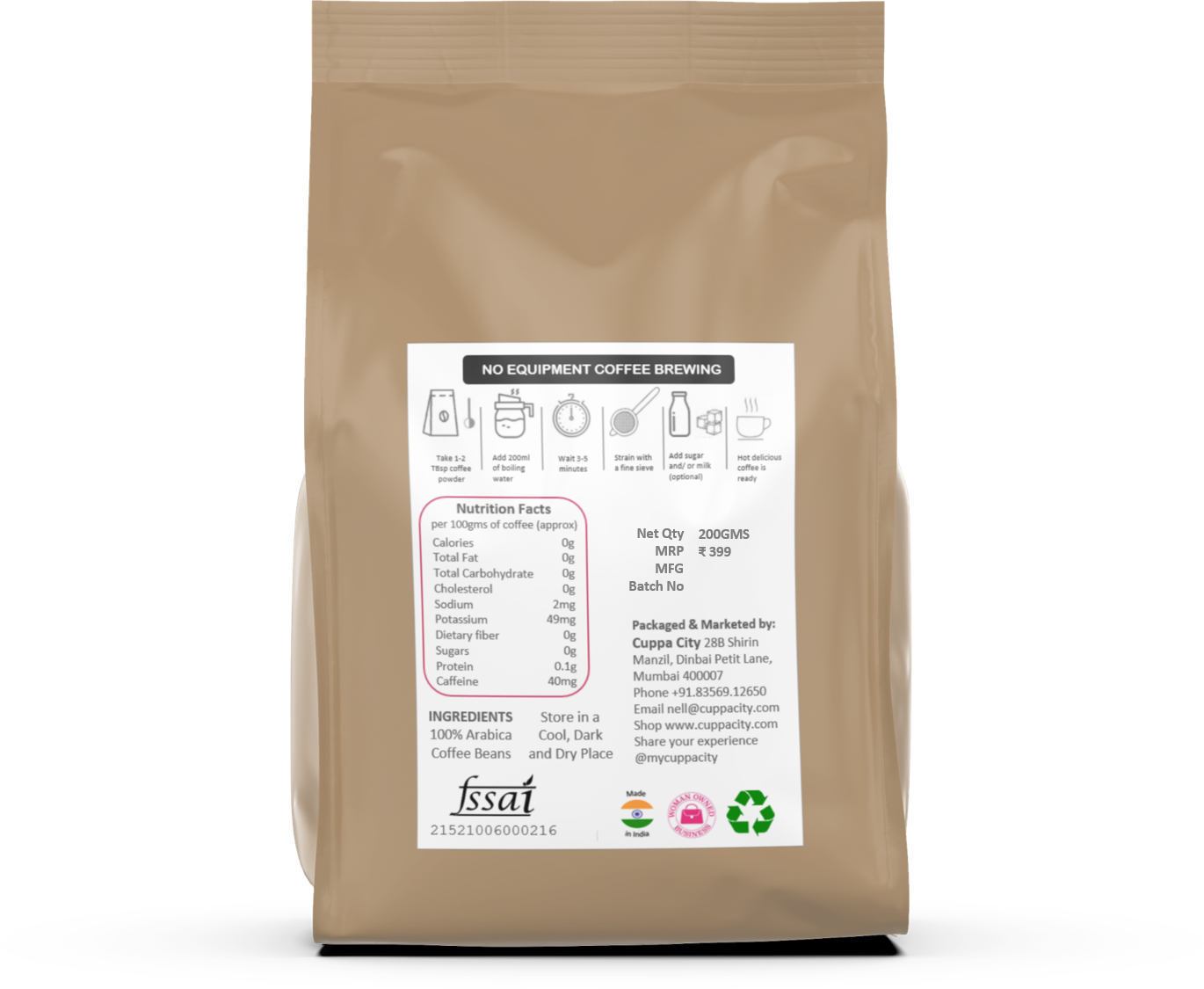 Cuppa City Chocolate Jazz Filter Coffee Powder
₹399
₹349
*Final Price (Using MojoCash) : ₹279
200 gm
These are the coffee beans to buy if you love dark chocolate with a dense body. A single-origin 100% Arabica AA Grade coffee from Kodagu, Karnataka. The more dominant chocolate and caramel flavours balanced with delicate notes of vanilla found naturally in the coffee beans.
---
Ingredients
100% Arabica coffee
---
How to use
Take 1-2 TBsp coffee powder
Add 200ml of boiling water and stir till coffee grounds are fully saturated
Cover and wait 3-5 minutes
Strain with a fine sieve
Add sugar and/ or milk (optional)
Hot delicious coffee is ready to enjoy!
---
Expiry date
Aug-2023