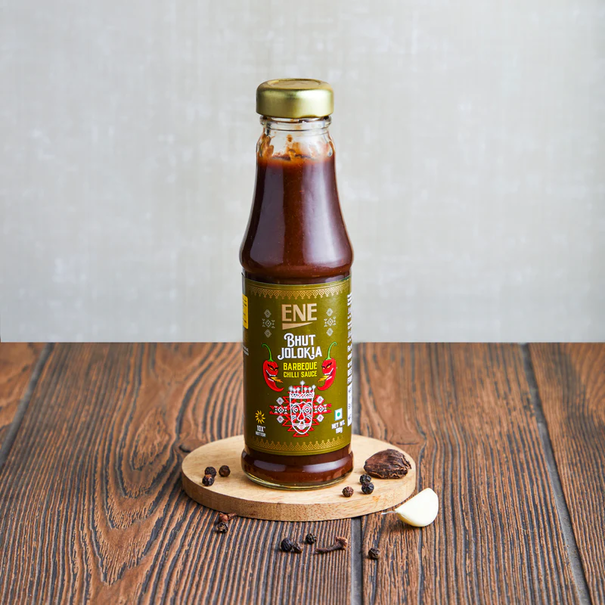 ENE Bhut Jolokia Barbeque Chilli Sauce
₹175
₹132
200 gm
A bbq sauce with a twist! The zesty bhut jolokia adding relish to the smoky BBQ sauce, preparing you to set your grill on fire!
---
Ingredients
Bhutjolokia Puree (10%), Jaggery, Red chilli, Spices & Condiments

---
How to use
A highly versatile BBQ sauce, it pairs deliciously well with grilled meats, sandwiches, eggs and salads.
It's your new secret Barbeque Chili sauce to add layers of flavor to any meal can be used in non-vegetarian dishes like chicken, sea food, egg-omelette, Pork, shawarma etc. and also can be used in the vegetarian dishes such as sandwich, veg roll, burger etc.

---
Expiry date
May-2023