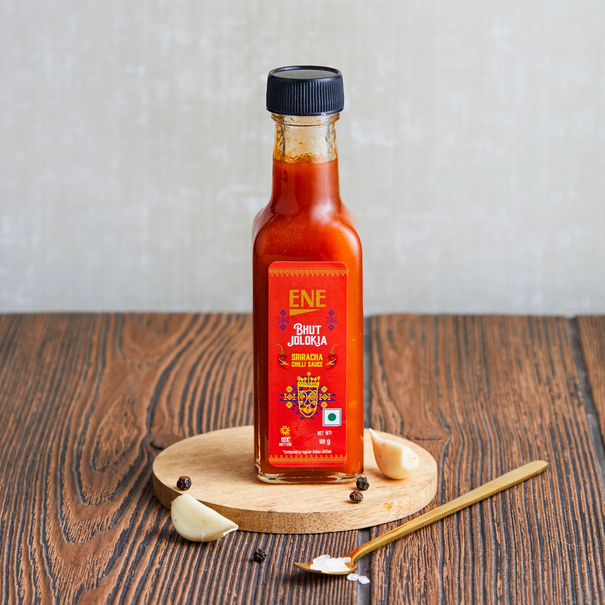 ENE Bhut Jolokia Sriracha Chilli Sauce
₹150
₹112
120 gm
The pervasive taste of sriracha partnered with the peppery and flavoursome bhut jolokia makes this sauce an appetizing choice!
---
Ingredients
Bhutjolokia Puree (14.2%), Garlic Paste, Chilli Puree(3%), Spices & condiments

---
How to use
DELICIOUS, VERSATILE hot sauce and totally addictive condiment or dipping sauce - adds flavor and heat to your favorite foods or an extra kick to your chicken stew.
Because of its acidity, it also thrives with richer foods such as hamburgers, pulled pork, short ribs and briskets.

---
Expiry date
May-2023