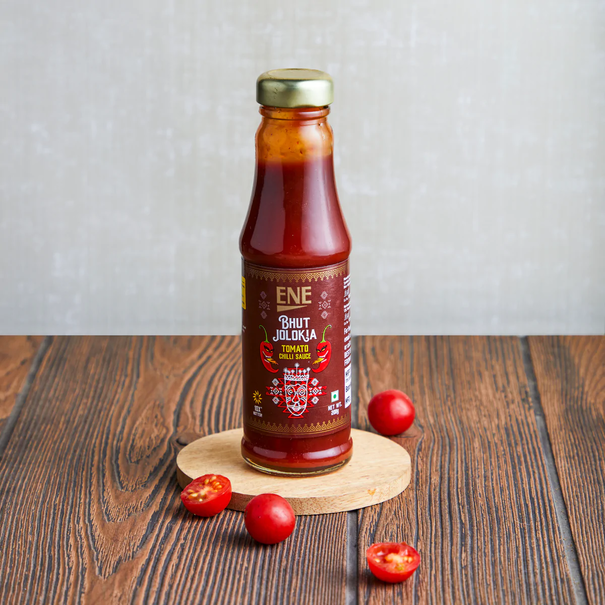 ENE Bhut Jolokia Tomato Chilli Sauce
₹175
₹132
200 gm
The quintessential tomato sauce with bhut jolokia chillies will add a signature zest to a variety of your regular recipes!
---
Ingredients
Bhutjolokia Puree (4%), Tomato Paste, Spices & Condiments

---
How to use
CHILLI KETCHUP A simple ketup turnout to be an extraordinary cusine with addition of spiciest chilli.
Enjoy the uniqueness of Tomato with chilly for good appetization.

---
Expiry date
May-2023