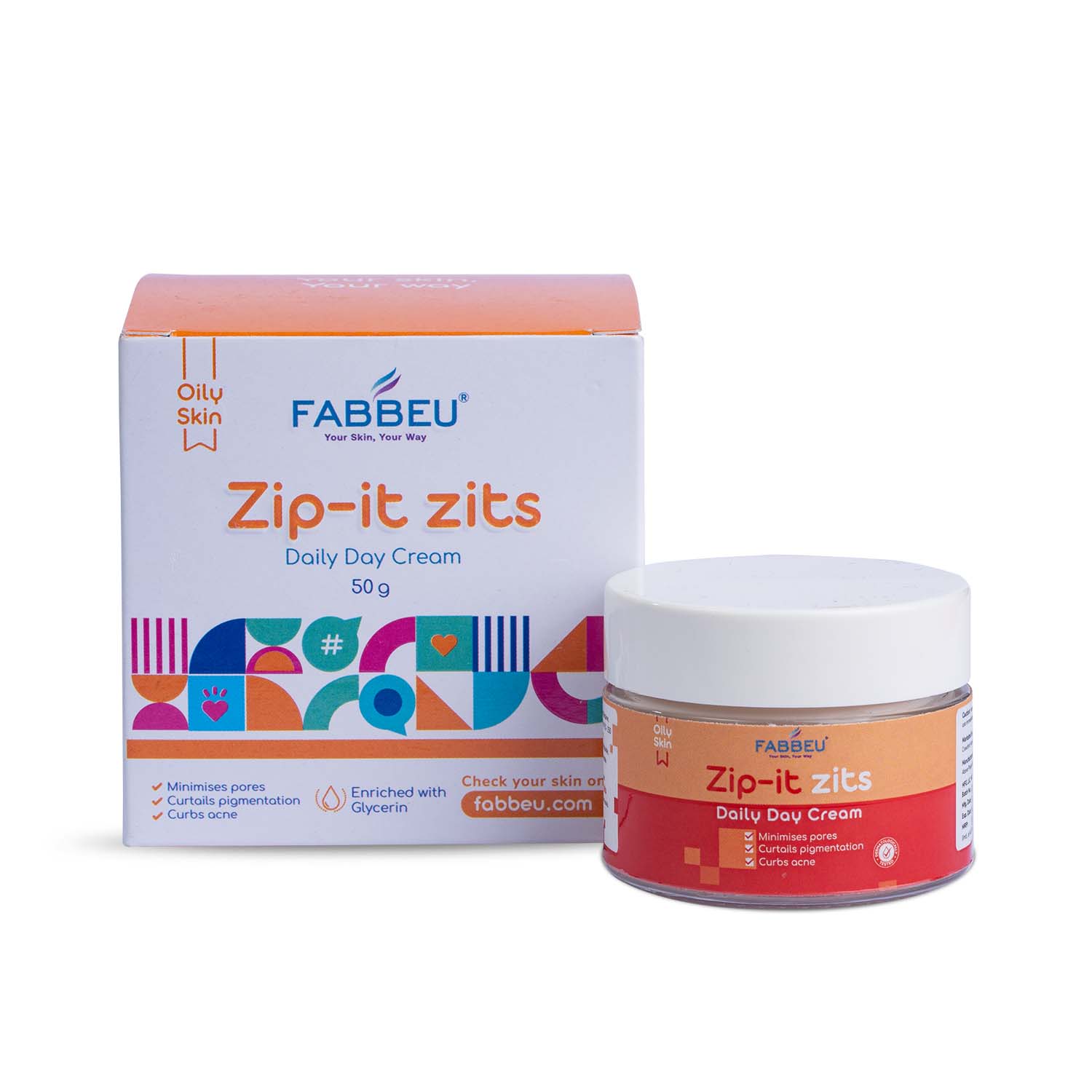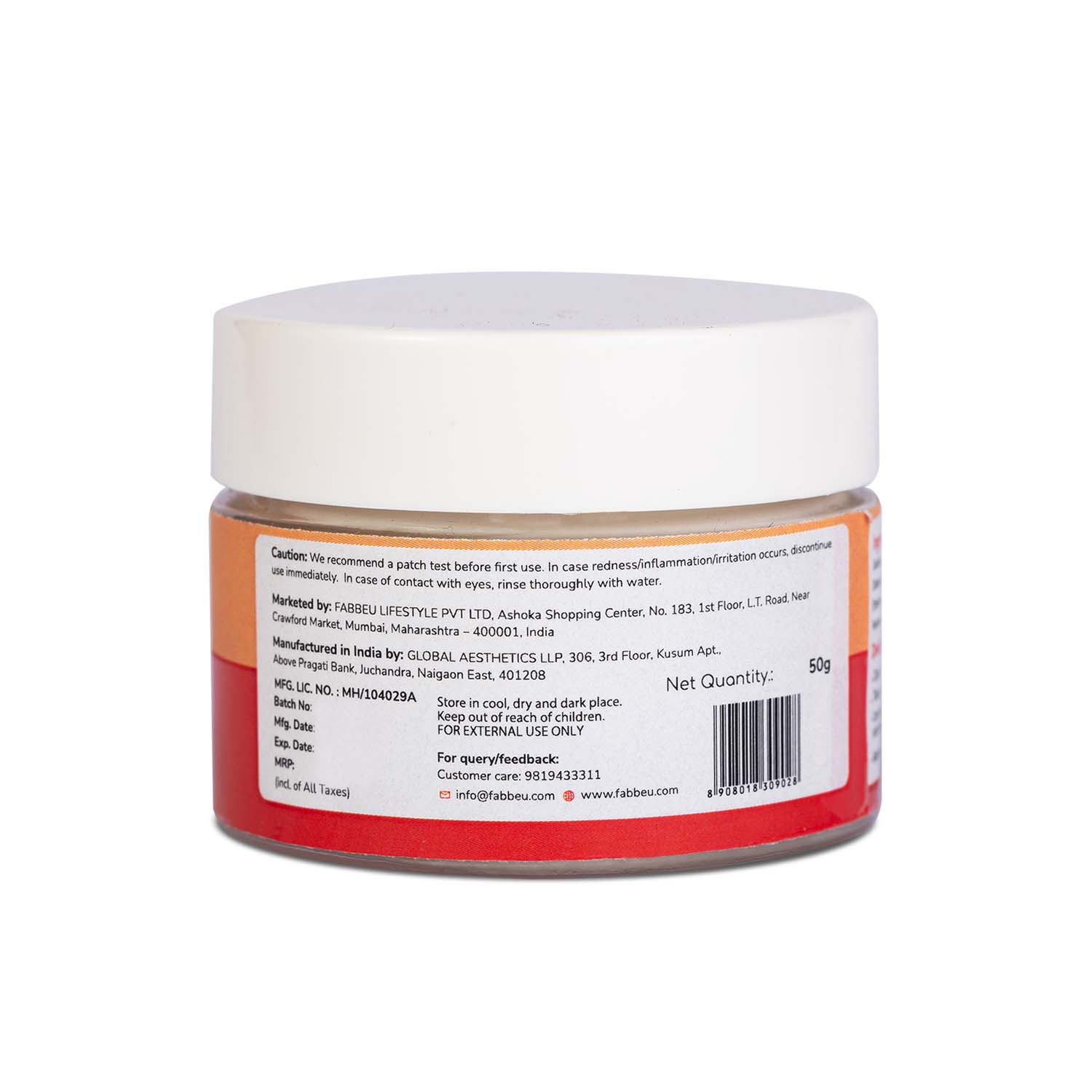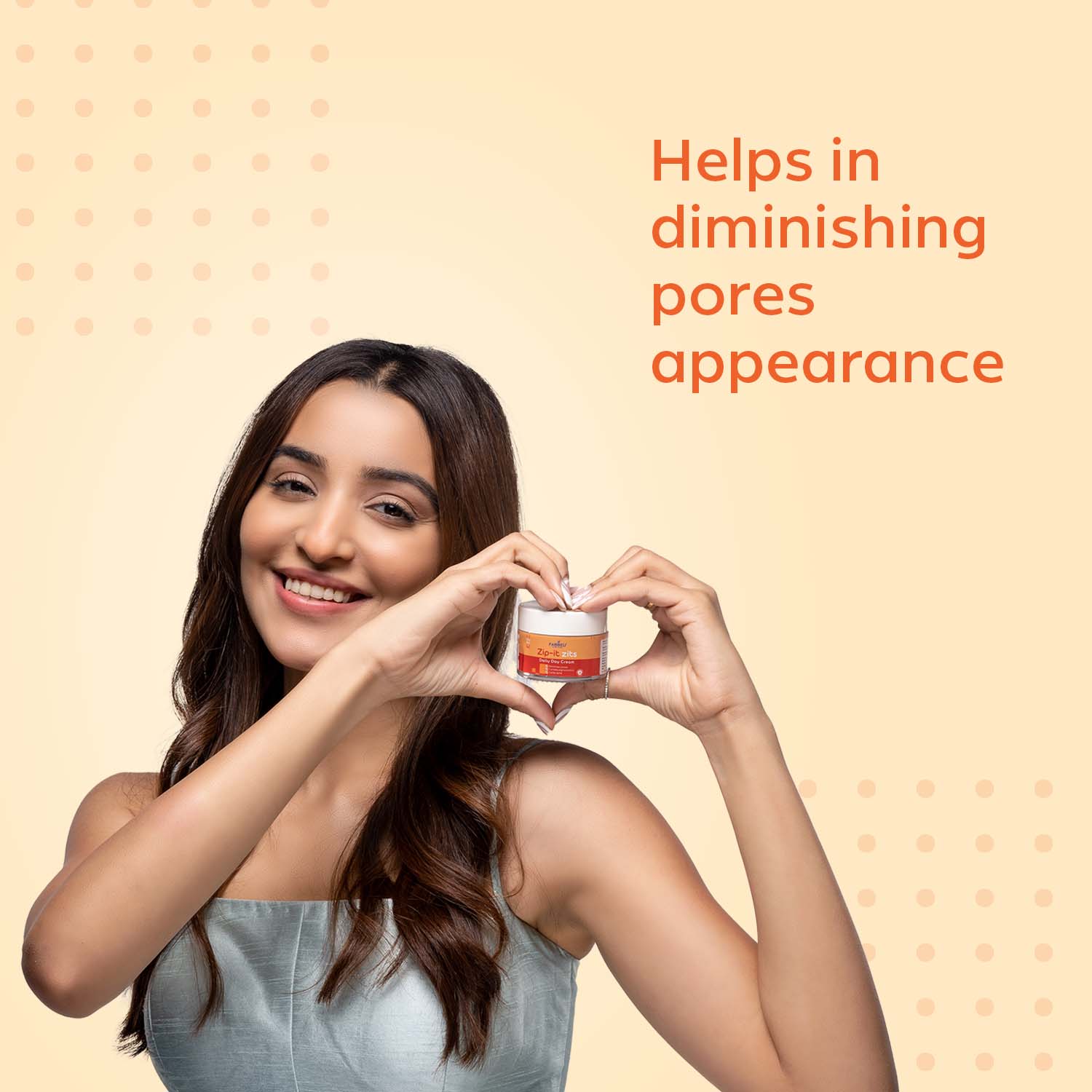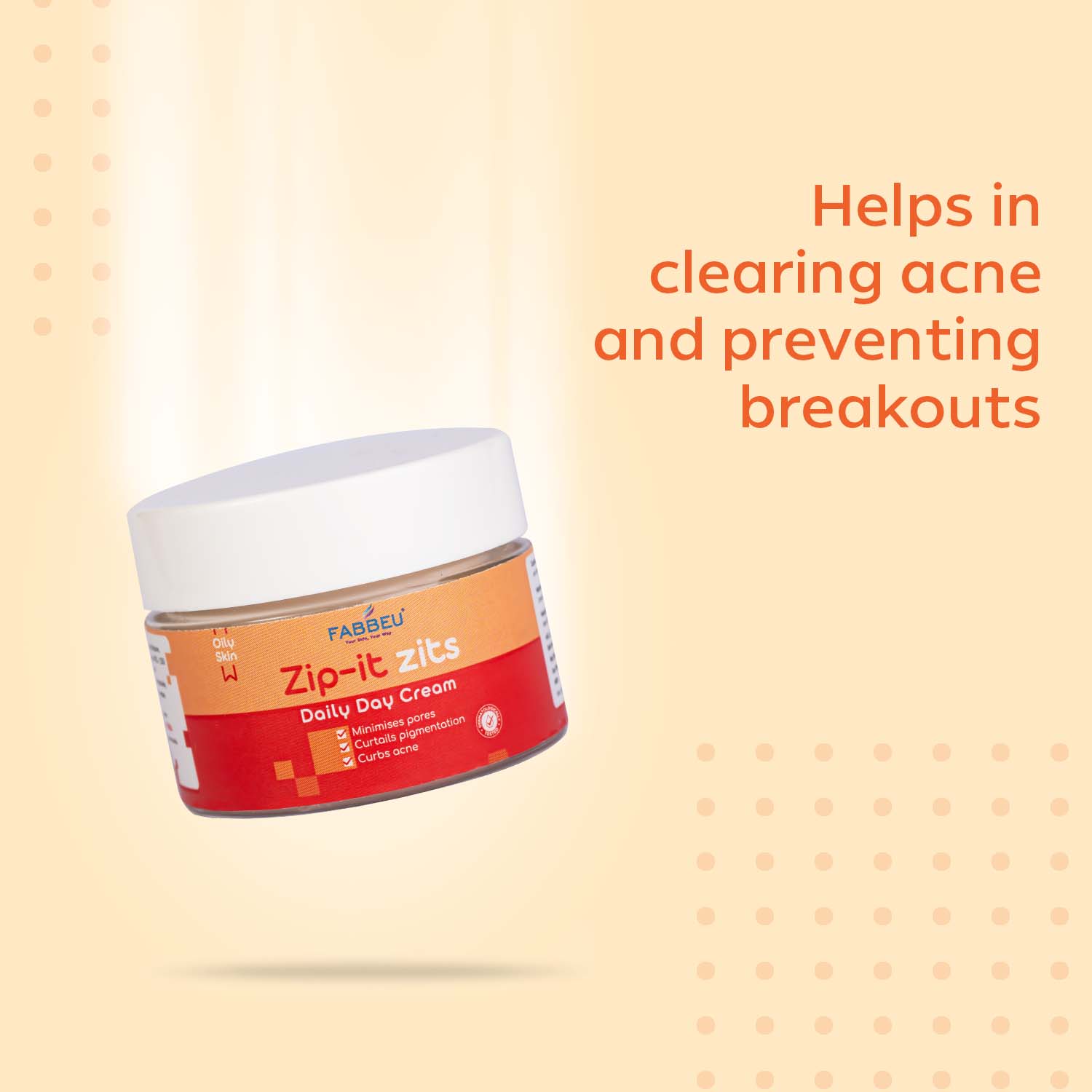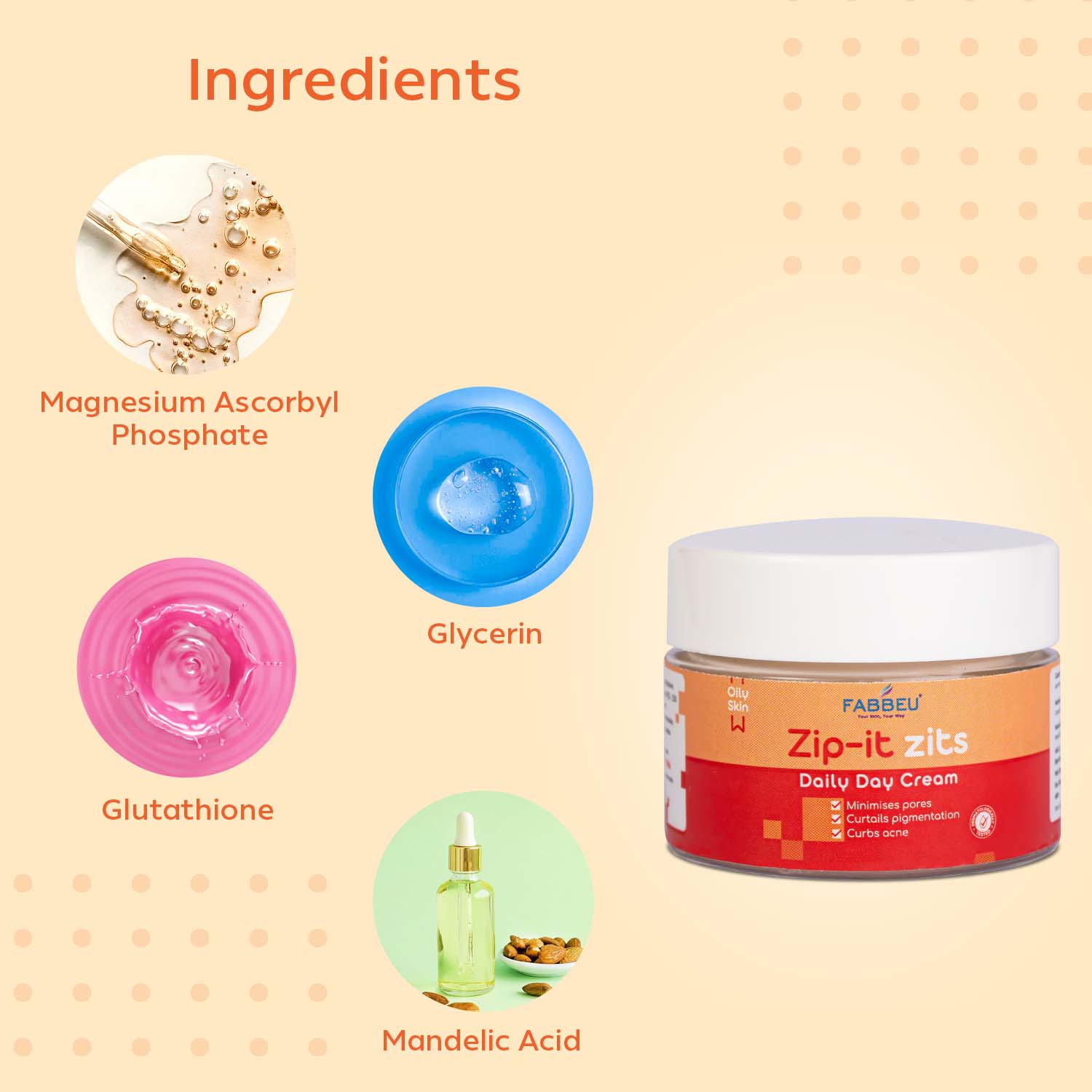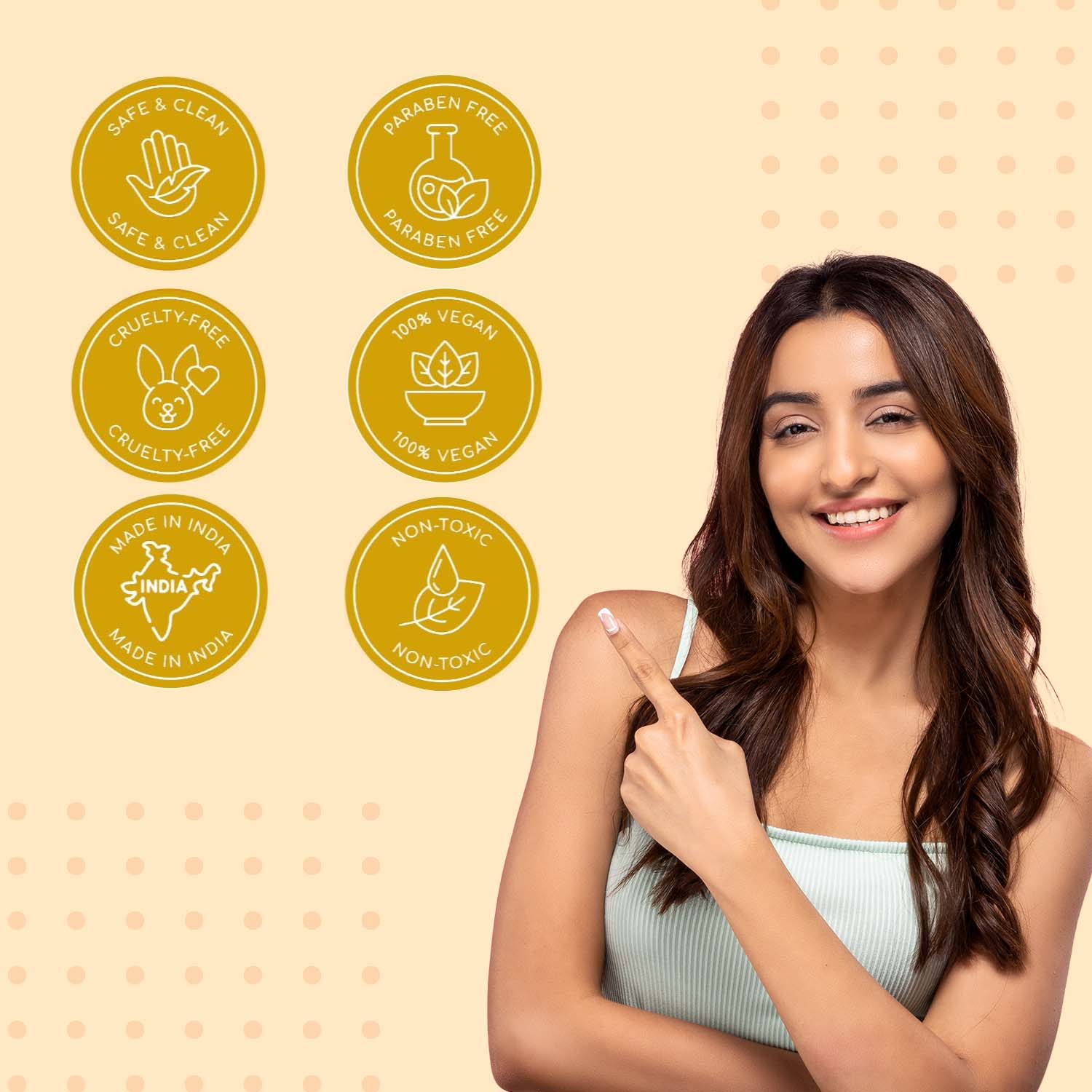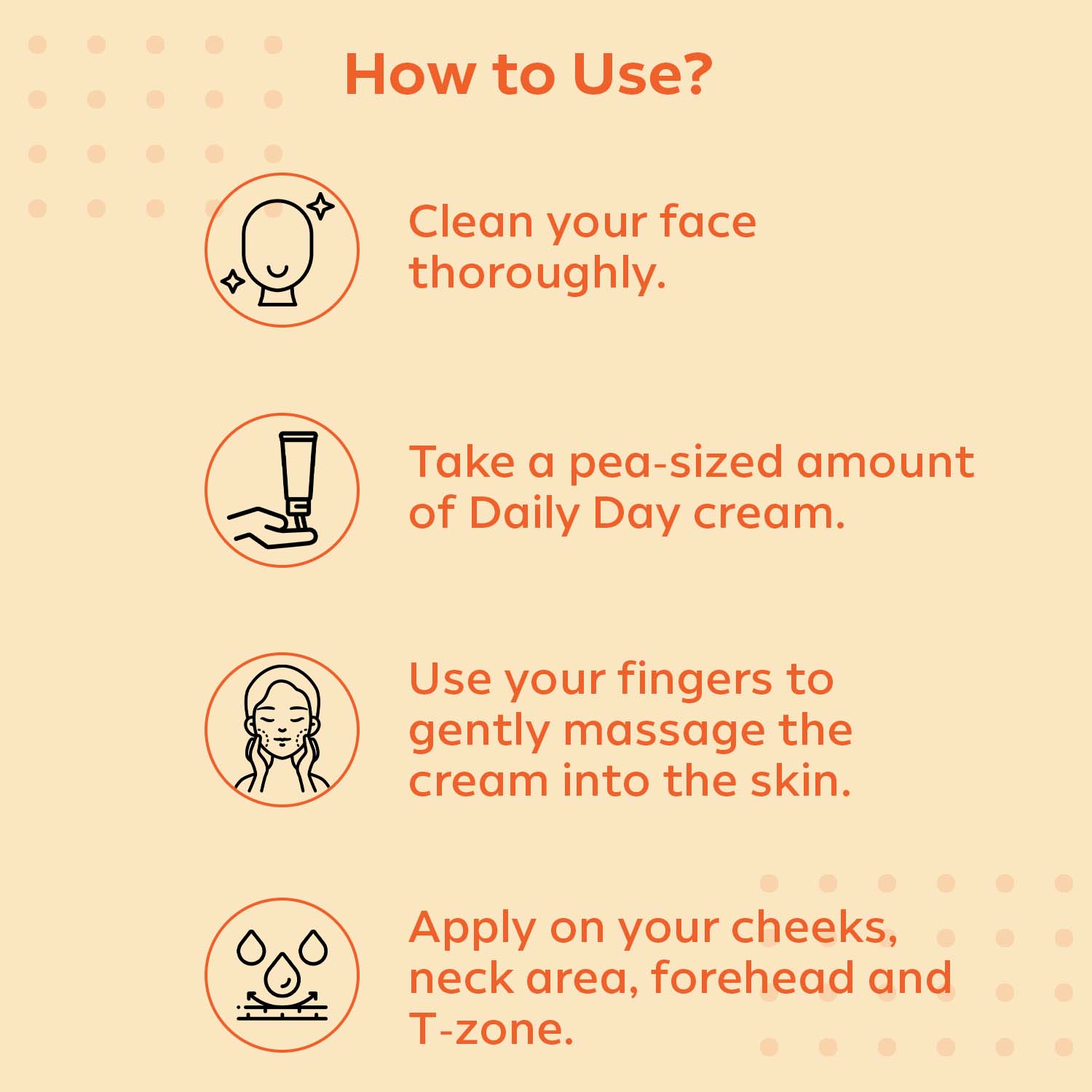 FABBEU Zip it Zits Day Cream For Face Moisturizer For Oily Acne Prone Skin
₹795
₹445
*Final Price (Using MojoCash) : ₹356
50 gm
Don't let the oily skin bother you anymore. It's time to fight oily-skin problems with this rejuvenating cream that soaks deep into your skin without clogging the pores. Get a fresh look, a glamourous glow, and acne-free skin. Switch to Zip-it-zits daily day cream, and let the people turn their heads in awe!
---
Ingredients
Glycerin: Gives you smoother looking skin without making it greasy or oily.
Magnesium Ascorbyl Phosphate: Helps keep pores tighter so that they create and emit less sebum.
Mandelic acid: Brightens skin tone and fades hyperpigmentation.
Glutathione: Decreases the melanin in your skin.
---
How to use
Clean your face thoroughly.
Take a pea-sized amount of Daily Day cream.
Use your fingers to gently massage the cream into the skin.
Apply on your cheeks, neck area, forehead and T-zone.
---
Expiry date
Dec-2023