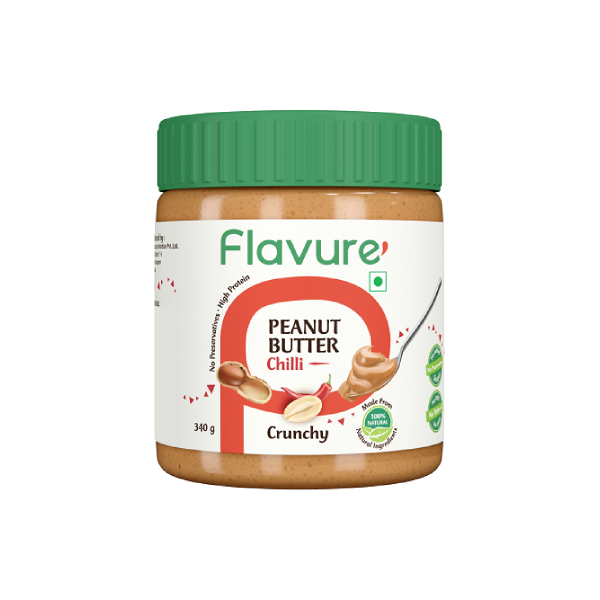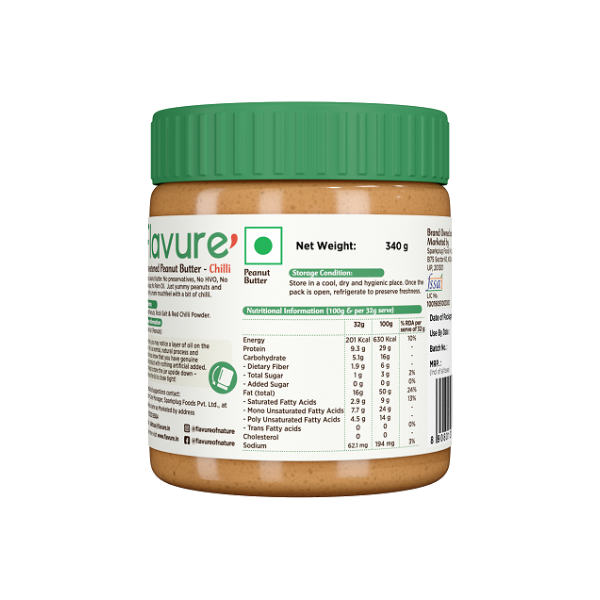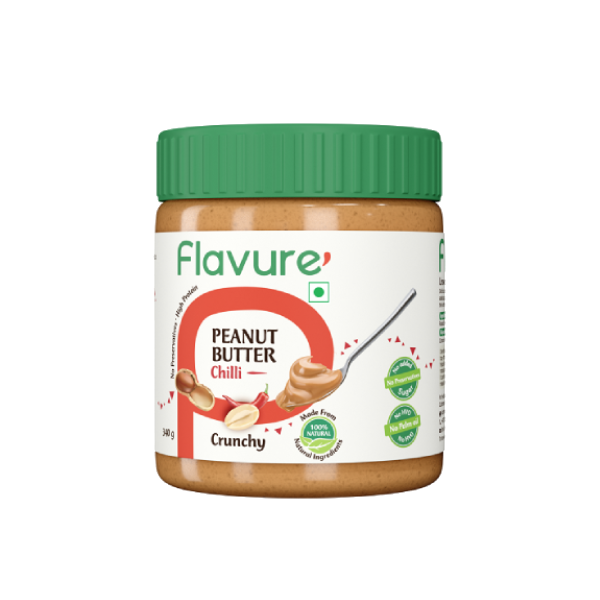 Flavure Chilli Peanut Butter
₹185
₹65
340 gm
Flavure Peanut Butter Chilli adds a spicy new twist to yummy, crunchy peanut butter. We have combined the sheer deliciousness of specially picked peanuts with a bit of chilli. Delicious & high Protein. Perfect for Vegetarians and Vegans. Actually, great for everyone. Available in a 340g jar.
---
Ingredients
Roasted Peanuts, Rock Salt & Red Chilli Powder
---
How to use
So many ways to enjoy - on bread, quick snack on a cracker, add it to a shake, or just a spoonful to satisfy a hunger pang!
---
Expiry date
Dec-2022