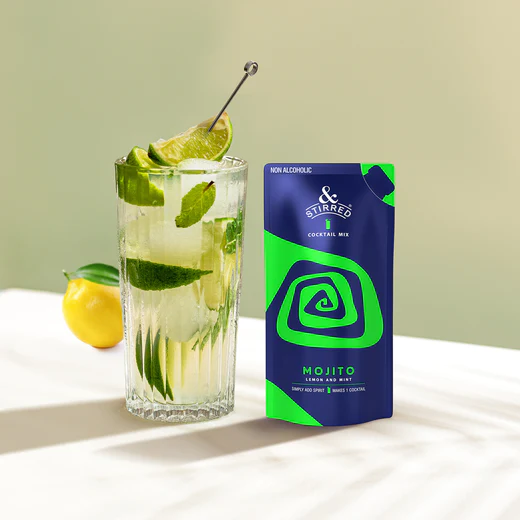 &Stirred Cocktail Mix - Mojito (125 ML)
₹50
₹45
125 ml
Non-Alcoholic. No Preservatives (No Sodium Benzoate). Just add 60ml spirit of your choice. Best served with White Rum. Made with Sicilian Lemons. Pro-bartender like Cocktails.
---
Ingredients
Mint and Lemon.
---
How to use
125 ml &Stirred Cocktail Mix - Mojito +
Lots of Ice +
your choice of White Rum.
---
Expiry date
Dec-2022